Leadership Support for TASA Members
TASA members may call on our team of Executive Superintendents — highly regarded former superintendents who are experts on public school leadership. They are your "go-to" on matters related to public school leadership, career pathways, and the transformation of Texas public education.
These executive superintendents serve as an extension of the TASA staff and are on hand to support TASA members in a variety of ways, with an emphasis on helping new superintendents navigate the role. As seasoned administrators, these superintendents are able to listen and provide support based on their own experiences. 
TASA Executive Superintendents
Art Cavazos
Regions 1 & 19
Art Cavazos, who retired as superintendent of Harlingen CISD in 2021, is a well-regarded former superintendent with a long list of awards and accomplishments, including being recognized as Region 1 Superintendent of the Year in 2017. In 2016 Gov. Greg Abbott selected him to serve a five-year term on the State Board for Educator Certification. He was also appointed to the Legislative Council of the University Interscholastic League. Read more about Art.
956.453.6754
Alton Frailey
Regions 2 & 4
Alton Frailey is a well-known and highly regarded superintendent in Texas and across the nation. He has not only served as TASA president, but also as president of AASA, the School Superintendents Association. He was a founding member of the Public Education Visioning Institute and co-author of the TASA visioning document. He retired in 2016, after 33 years in education. Read more about Alton.
832.748.0602
Thomas Randle
Regions 3 & 6
Thomas Randle retired from his position as superintendent of Lamar CISD in 2021. He is a former TASA president (2007-08) with a long list of accomplishments and awards. In 2017, the Texas Alliance of Black School Educators named a statewide award in his honor. He is also a co-author of the TASA visioning document. Read more about Thomas.
713.898.7380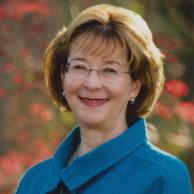 Mary Ann Whiteker
Regions 5 & 7
Mary Ann Whiteker is a strong advocate for a reduction in the emphasis on standardized testing and a supporter of digital learning and local accountability. She served as a member of the Texas High Performance Schools Consortium Steering Committee and TASA School Transformation Design Team, and more. In 2015, Mary Ann was the Texas Superintendent of the Year and TASA's nominee for National Superintendent of the Year. Read more about Mary Ann.
936.635.2317
Amy Jacobs
Regions 8 & 9
Amy Jacobs, the former superintendent of Coahoma ISD and CEO/executive director of Hill Country Educational Leadership, previously served TASA as a study group chair for Region 18, and she was an active participant in TASA's Future-Ready Superintendents Leadership Network (FRSLN), participating on the FRSLN Design Team. Amy also chaired TASA's School Boards Awards Committee the school year after the Coahoma ISD Board of Trustees was selected as the 2017 Outstanding Texas School Board. Read more about Amy.
830.265.0060
Doug Williams
Region 10
Doug Williams, the former superintendent of Sunnyvale ISD, previously served TASA president in 2021-22, president-elect in 2020-21, vice president in 2019-20, and as TASA's Legislative Committee chair from 2017 to 2019. He has not only been a strong and vocal advocate on behalf of Texas public schools, but also a leader in the movement to restore agency to districts and campuses through community-based accountability. During his 15 years as superintendent of Sunnyvale, he was also an active participant in TASA's Future-Ready Superintendents Leadership Network (FRSLN).
903.969.0402
Kelli Moulton
Regions 12 & 15
Kelli Moulton, retired as Galveston ISD superintendent in 2021, now lives near Corsicana, Texas. Moulton was in the first group of the Future-Ready Superintendents Leadership Network (FRSLN), has made presentations at various TASA conferences over the years, and has gone the extra mile to advocate for public education in Texas. Read more about Kelli.
806.676.2942
Steve Flores
Regions 13 & 14
Steve Flores has had a 37-year career in education, including serving as superintendent of Round Rock ISD and Harlingen CISD. Flores is an award-winning school leader, who has been named the Texas PTA Superintendent of the Year and the Central Texas Superintendent of the Year. Flores was honored with the Meritorious Leadership Commendation from The University of Texas at Austin's Cooperative Superintendency Program, through which he earned his doctorate in 2001 while interning on the TASA staff. Read more about Steve.
956.244.0768
Larry Coffman
Regions 16 & 17
Larry Coffman served as superintendent of Borger ISD for 17 years before his retirement. His main goal in his role with TASA is to share the benefits of the organization with new superintendents, to assist them in any way he can, and provide information on how TASA can make their jobs easier. Read more about Larry
806.231.8065
Sherri Bays
Regions 18 & 20
Sherri Bays, who retired as superintendent of Floresville ISD in 2021, has served TASA as a study group chair for Region 20, been part of TASA's Future-Ready Superintendents Leadership Network (FRSLN), and was appointed to serve on TASA's Higher Education Committee. Sherri has worked closely in the past with the Go Public, a nonprofit with the mission of promoting the great things happening in traditional public schools. Read more about Sherri.
210.825.4397