TASA Executive Director Kevin Brown hosted a special, star-studded virtual event via Zoom Tuesday, May 5, for Texas' 2020 Regional Teachers of the Year and the finalists for H-E-B's Education in Excellence (EIE) Awards. During this live event, hosted in partnership...
read more
State representation on AASA's Governing Board is determined by the number of eligible voting AASA members brought in annually by each affiliate. Due to a drop in TASA's AASA voting membership, TASA will be eligible for two, rather than the current three, Governing...
read more
Bryan ISD Superintendent Christie Whitbeck won the recent election for the Region 6 position on the TASA Executive Committee. Her two-year term will begin June 1. Nine members of the TASA Executive Committee, eligible to serve another term, will begin new two-year...
read more
Executive Director's Blog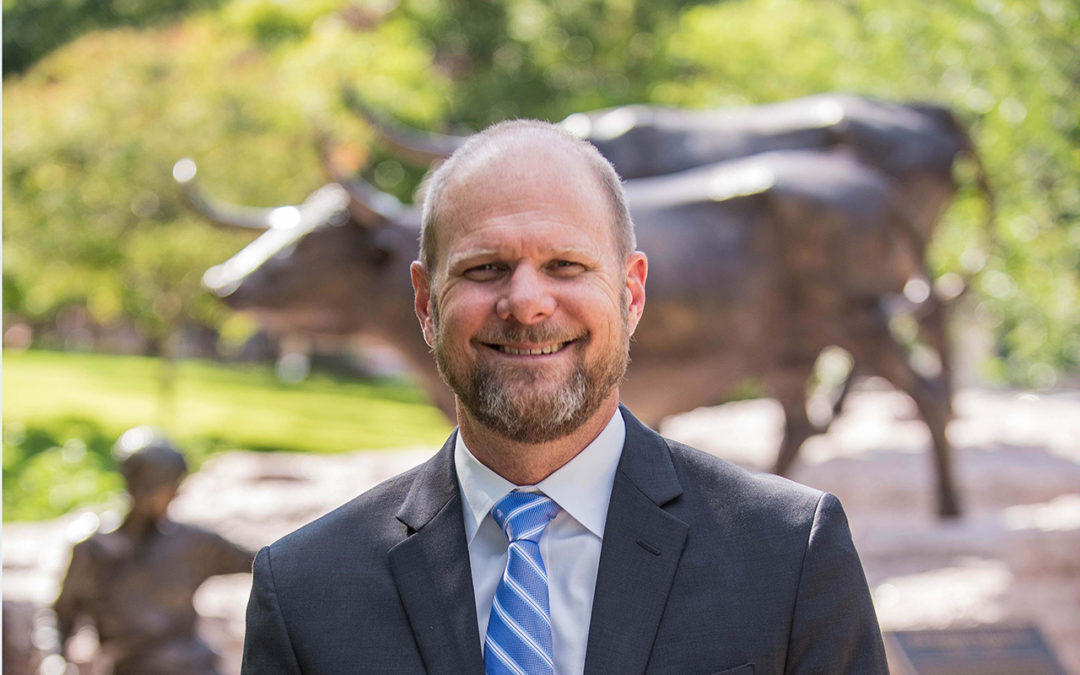 "Suffering teaches us gratitude. Normally we take love and friendship for granted. But in seasons of suffering we throw ourselves on others and appreciate the gifts that our loved ones offer. Suffering puts you in solidarity with others who suffer. It makes you more...
read more
"Dad?" From the tone of the voice on the other end of the phone, I knew it was time. My youngest daughter, Molly, is an independent, resilient honor student at the University of Colorado. Her classes had already gone virtual, but she had decided to stick it out in her...
read more
Throughout my 28-year career as a teacher, principal and superintendent in Texas public schools, I have witnessed with awe the work educators do every day. What a blessing it has been to be in a profession with people who give so much of themselves in the service of...
read more
Retired Highland Park ISD Superintendent Cathy Bryce, Ed.D., will soon join a select group of distinguished Texans to receive the Golden Deeds Award, considered the most coveted award in the field of Texas education and the highest recognition for distinguished...
TASA Daily
TASA Daily is a members-only e-newsletter that delivers the latest education headlines, TEA updates, TASA reminders, and more to school leaders' email inboxes every morning.
Capitol Watch Alert
Capitol Watch Alerts are legislative/policy alert emails sent to TASA members (daily during legislative sessions and as needed in the interim).

Inspiring Leaders Podcast
In TASA's Inspiring Leaders Podcast, TASA Chief Learning Officer Eric Simpson talks with experts and TASA members from districts across the state — large and small, urban and rural — to provide ideas, tools and resources, and inspiration to keep you going.
INSIGHT
TASA publishes four issues of our INSIGHT professional journal each year. The publication provides TASA members with news, features, research findings, and articles on issues related to education leadership, administrative management, curriculum and instruction, school finance, legislative issues, and technology.

Texas School Business
TASA members receive a free subscription to Texas School Business magazine, which has highlighted the people and programs of Texas public schools since 1954. This includes six bimonthly issues as well as a copy of the special "Bragging Rights" issue. TSB is known for providing the "who's news" in Texas public schools with coverage of industry events, engaging profiles of Texas educators and personnel announcements.
Who's Who in Texas Public Schools
A copy of the official TASA member directory is provided to each TASA member. It provides for easier connecting and networking with colleagues.
Archives (past issues)